Located in Petone, Lower Hutt, Paetutu is a community of 56 houses opened in early 2020. The homes, which are now fully occupied, were first offered exclusively to Māori whanau before the general market.
We partnered with The Wellington Company to develop these modern two and three bedroom homes.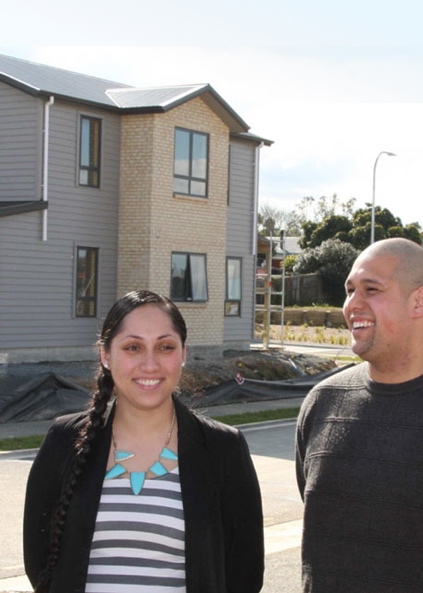 Stories from
 our whānau.
House Proud – Lisa and Wirihana's Story.
At the time of our application we were living in a cold, damp, 2 bedroom flat. We used to drive up to the development site and watch as things began to take shape, hoping that one day soon one of the homes would be ours. Little did we know that the very home we watched being built was going to be ours.